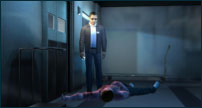 Team up with the Cast of CSI: Crime Scene Investigation not only to solve some of the most gruesome crimes of Sin City, but also to take down a dangerous drug cartel.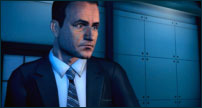 Partner with FBI agent Gene Huntby in 5 Connected Cases to take down the Queen of the Hive. For the first time ever, the storyline engages you from the first case to the last.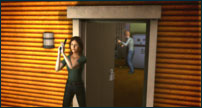 Be Prepared to Work with your CSI Partners, including the returning Sara Sidle, to solve murder cases and uncover the Fatal Conspiracy behind the crimes you investigate.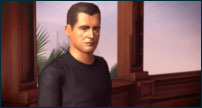 CSI: Fatal Conspiracy is an all new immersive experience thanks to intriguing cases written with CSI show writers, a fully updated rendering engine allowing for more realistic lighting effects, and enhanced character acting and lip sync with the voices of the main actors from the show.
Perform the Tasks of a CSI Detective: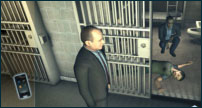 Collect evidence at the crime scene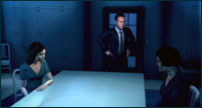 Interview a variety of witnesses
and suspects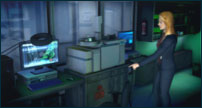 Analyze the evidence with the
latest technology
CSI: NY™ The Game
Solve Crimes In The Big Apple - Finally, CSI fans can experience the world, characters and mysteries of CSI - NY™. Piece together clues and uncover hidden evidence in the biggest city in America. Explore five brand-new, bizarre crimes and bring suspects to justice.
Play As The Stars - take on the role of CSI stars as you play the characters of Detectives Mac Taylor and Stella Bonasera.
More Accessible Gameplay - A moody graphic-novel art style and more user-friendly interface will assure accessibility and hours of replay for all types of gamers. Improved gameplay includes new mechanics for conversations, blood work, computer use and more.
Control Interrogations and Use Evidence to Reveal A Suspect's Lies - Take part in dramatic interrogations, and create atmospheric reenactments while exploring grisly crime scenes inspired by the show.
Dig Deeper With Mini-Games - Includes an incredible variety of mini-games, including code breaking, facial reconstruction, identify locations from photos, triangulate shooter locations, manipulate the X-Ray scanner, physics simulation reconstructions, identify poisons, compare samples for differences, Internet searching and more.
CSI: Forensic Bundle
CSI Bundle includes 4 items:

CSI: Crime Scene Investigation™: Fatal Conspiracy
CSI: Crime Scene Investigation™: Deadly Intent
CSI: NY: The Game
CSI: Crime Scene Investigation™: Hard Evidence
Advertisement